Click to explore the knowledge
The Knowledge
Spice up the food of love

February 14th is St Valentine's Day and while many people do want to take the time to show their loved ones how much they care on this particular day, there's no reason not to celebrate love at other times of the year. Special days are celebrated around the world, but closer to home in Wales, the date dedicated to love is on January 25th –  Dydd Santes Dwynwen – St Dwynwen's Day – Dwynwen is the Welsh saint of love.
Variations of the tale of Dwynwen's love abound, but our favourite version is this one…..
Dwynwen lived on Anglesey in the 5th century and was the beautiful daughter of King Brychan Brycheiniog. Dwynwen was deeply in love with a Prince called Maelon.  He felt the same way about her, but her Father had already arranged for her to marry another.  She was so upset by this that she begged God to make her forget Maelon and that night an Angel came to her in a dream.
The Angel gave her a potion to make her forget her loved one and he was turned to ice.  After this God came to Dwynwen and granted her three wishes.  First she asked that Maelon be thawed, secondly that God would forever grant the hopes and dreams of true lovers and thirdly that she would never marry.  When the wishes came true, she committed herself to God and became a nun.  To this day, you can visit the ruins of her Church on Anglesey at Llanddwyn Island.
Whichever day you choose to romance your loved one, why not set the table for two and cook up a romantic feast, sprinkled with a few of nature's aphrodisiacs? Numerous foods are reputed to have aphrodisiac qualities, such as asparagus, almonds, bananas, basil, chocolate, figs, garlic, oysters, honey, chilli peppers and pine nuts, to name a few! Additionally the following are considered to be ingredients worthy of including in an amorous dinner…
Avocado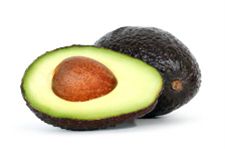 Since the time of Ancient American civilisations, avocados have been known as an aphrodisiac.  Back then it may well have been more to do with their shape, though more recently it has been suggested that they are packed with vitamins and minerals that are beneficial for sexual health such as vitamin E and potassium.  Seems a bit less sexy when given a more scientific explanation, but most 'aphrodisiac' foods are named as such due to their nutritional content!
If nothing else, avocados add a touch of luxury to any meal with their smooth, buttery flavour, so try an easy salad of perfectly ripe avocado, tomato and some finely chopped shallot topped with a drizzle of olive oil, a dash of lemon juice and a good grinding ofblack pepper.  You could also add some salmon or prawns and maybe a dash of Tabasco sauce if you want a bit more heat.  Or instead of as a salad, serve as bruschetta on top of some toasted bread (a crisp white baguette or ciabatta are good choices) rubbed with a garlic clove.
Saffron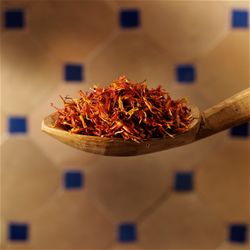 Known mainly for the fantastic yellow colour it gives food, saffron also adds a delicate yet intensely warm musky flavour.  It gives a lovely added depth to tomato based sauces and is particularly good with a paella or bouillabaisse – both ideal for sharing.
But for something a little simpler, try this smooth and creamy Saffron Risotto.  The sweetness of the figs, also known for their aphrodisiac qualities, and the rich savoury flavours of the other ingredients blend together to give a wonderful taste.  It can be made suitable for vegetarians by using vegetable stock and a vegetarian parmesan or equivalent.  Serve with a simple salad or some steamed asparagus, another sexy food.
Ginger

The warmth of ginger can help start or recreate those warm fuzzy feelings you get from the one you love.  Simple and easy to use, ginger adds warmth and flavour to both savoury and sweet dishes.  Such are its aphrodisiac qualities that according to French legend, Madame du Barry served ginger to all her lovers, including King Louis XV, to help put them in a certain mood!
For dessert bake some fruit, such as a cored apple filled with raisins or similar dried fruit mixed with ginger (freshly grated or dried) and a pinch of cinnamon topped with a knob of butter before popping in the oven until the apple is soft and surrounded by aromatic juices.  Serve with whipped cream and enjoy!